Classical Guitar Footstools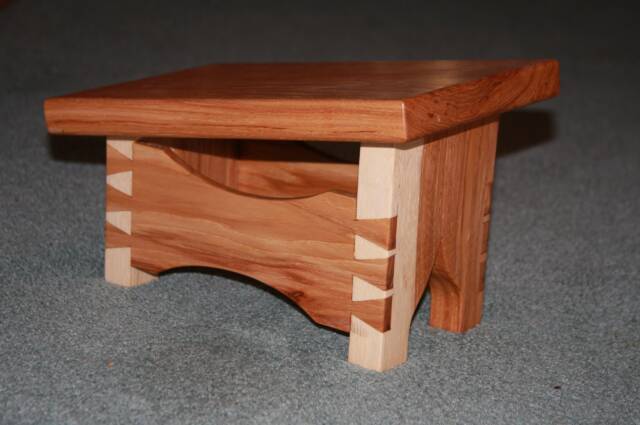 Custom made footstools are available in any size.

Do away with your flimsy collasible footstools.  I hand cut dovetails for a sturdy construction.  They are very stable and will not flip over.

Footstools are available in walnut, maple, hickory and most domestic hardwoods.  Are available with oil finish.  Because each one is custom constructed, allow 2 - 3 weeks for delivery

Please contact me with your ideas and specifications.

Price: $150.00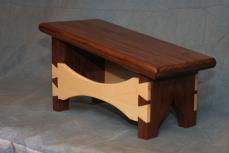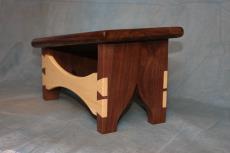 shown:  

 5 1/2" x 12" Walnut with Maple sides footstool with an oil varnish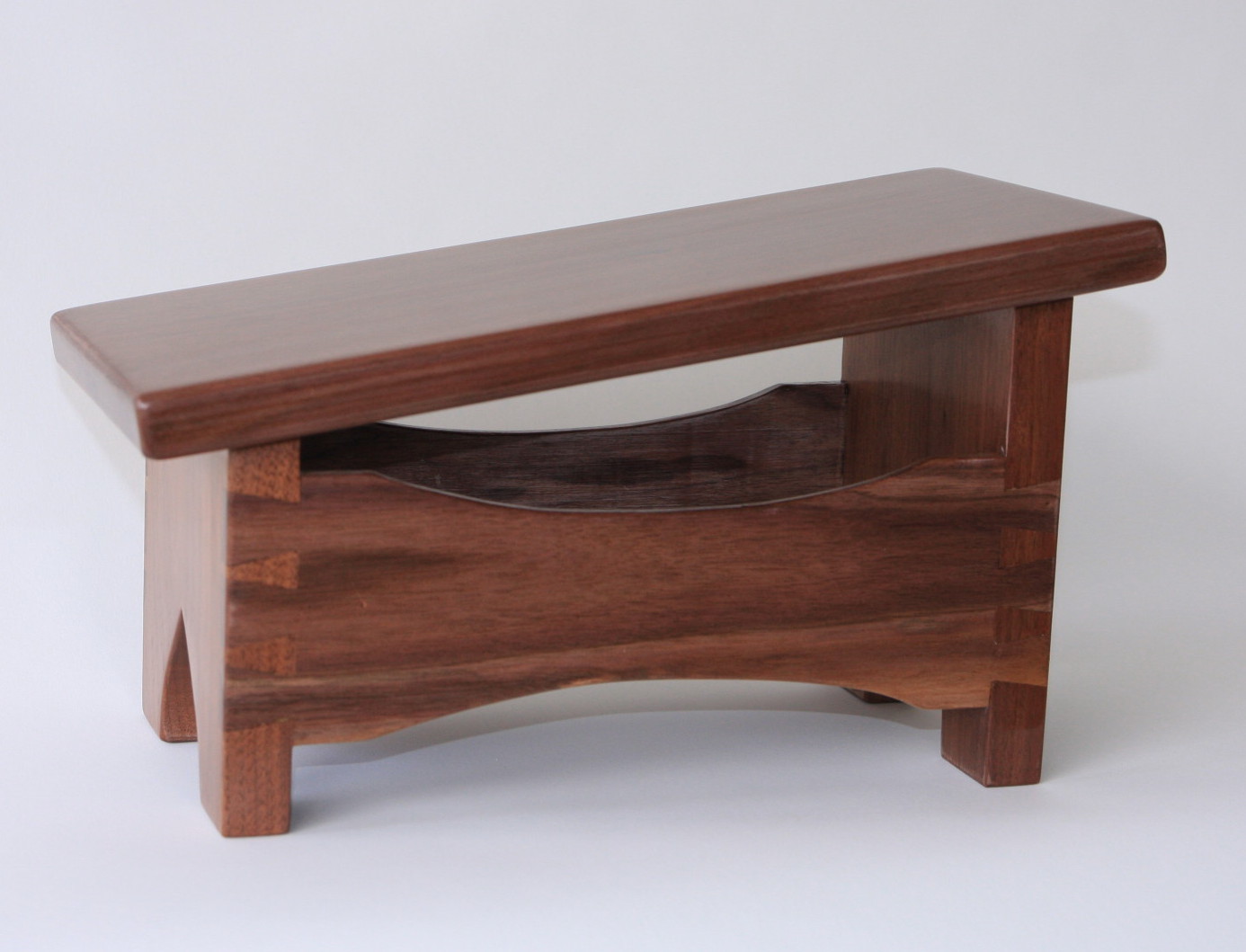 custom build all Walnut footstool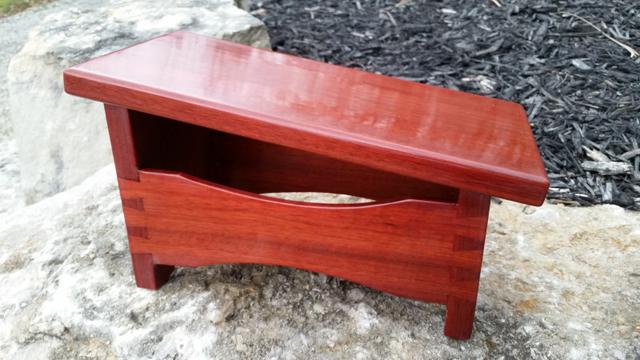 custom build all Bloodwood footstool